You can find an English version of the newsletter online. If it is not automatically translated you can change the language at the very end of it.

Hoffnungsbaum-Newsletter
Association for the promotion of research and treatment of NBIA diseases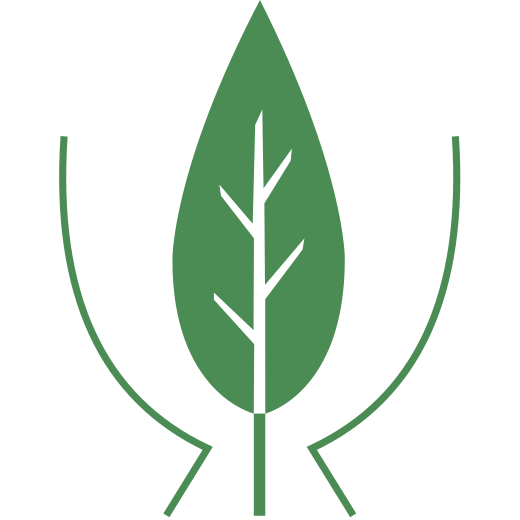 There is news about NBIA!
You can view all contributions at any time at News on our website.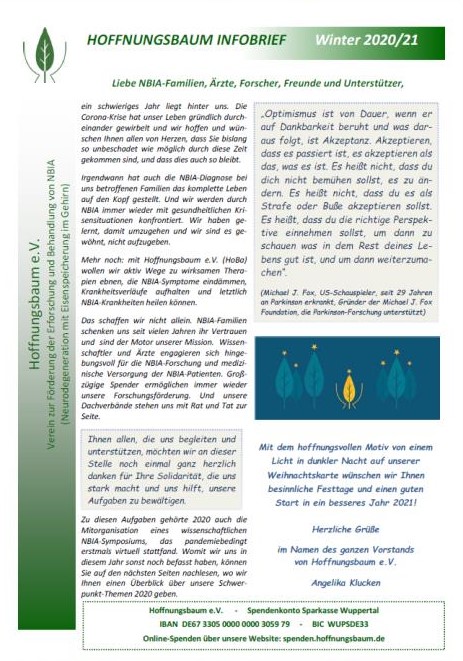 Once again this year, we have put together an information letter for you. It contains information about the association's activities in 2020 and an outlook for next year. If you want to be kept up to date, subscribe to our online newsletter.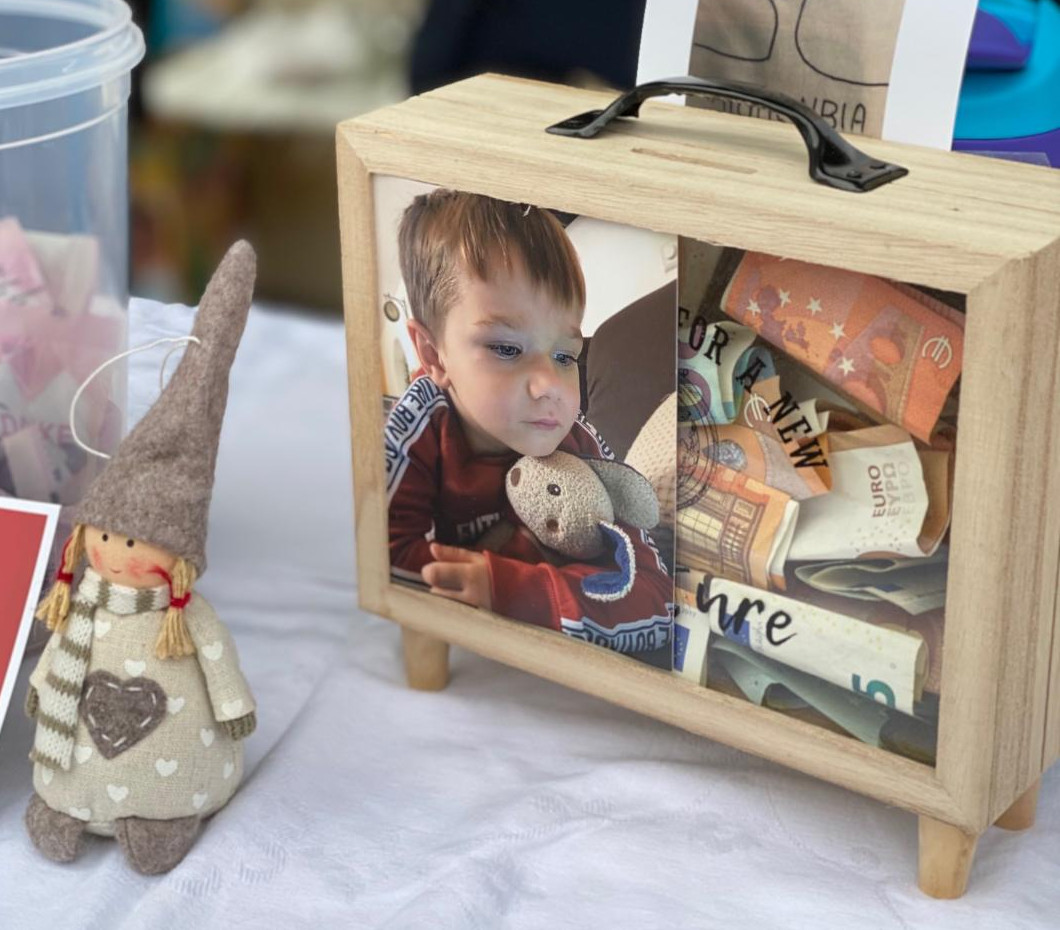 As at the beginning of the year, the Bianchi family is once again actively collecting donations for PKAN research during Advent, as their 3-year-old son Giulio suffers from this form of NBIA. In their hometown of Kronau, parents Melanie and Tony have set up a stand with information material and Christmas cards from Hoffnungsbaum e.V., our banner and a donation box. Due to this action alone, ...


From 18 December to 10 January, the association's office will not be staffed. We wish you all a peaceful few days and a good start into the new year!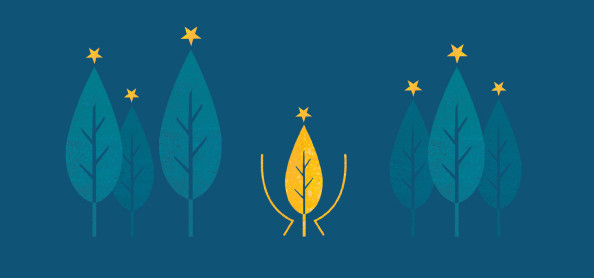 Association for the promotion of research and treatment of NBIA diseases