Benefit "Strong together for Maya" for MPAN research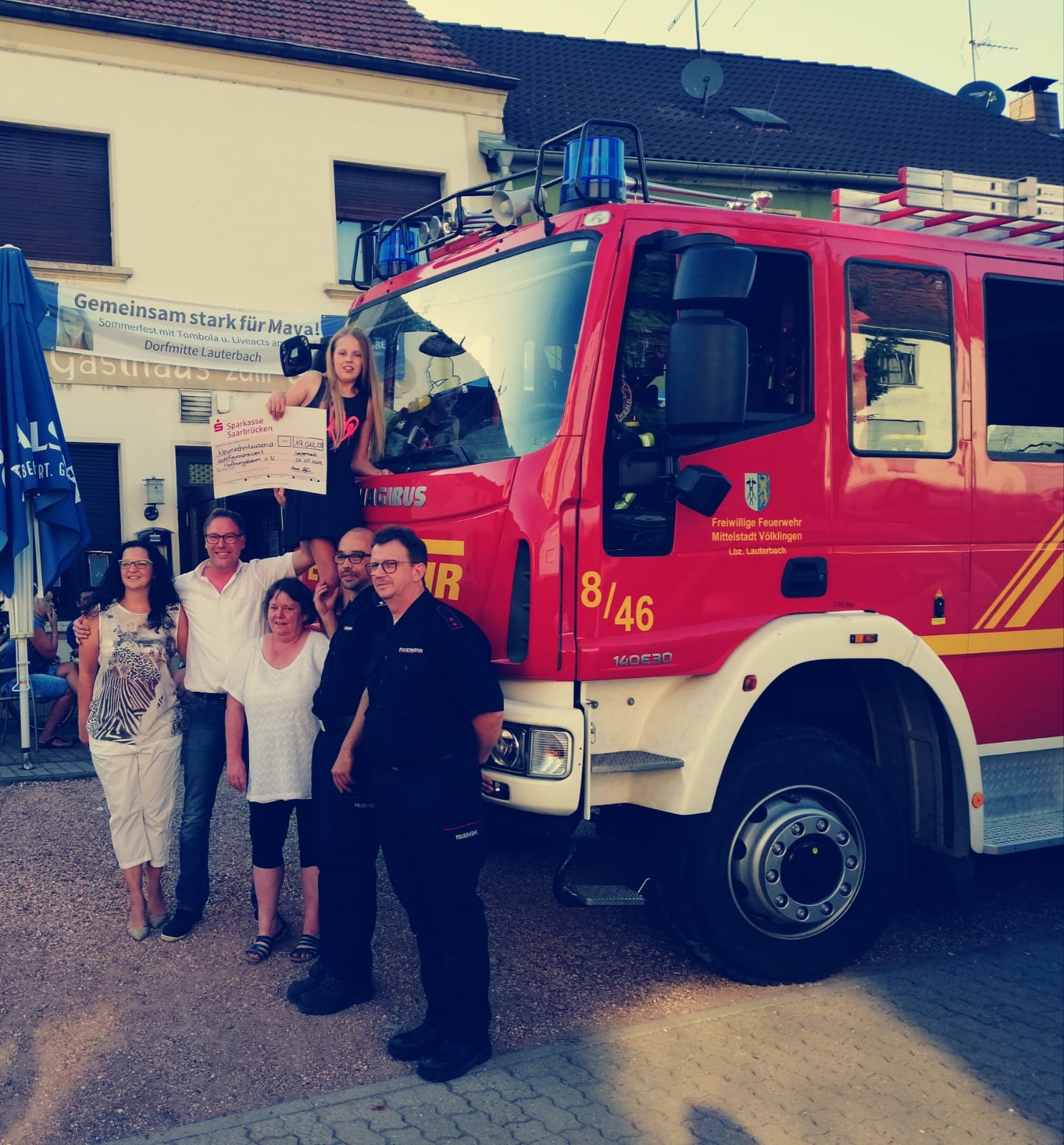 In Lauterbach, a large charity event was held on June 1, 2019. The fate of 12-year-old Maya, who suffers from the NBIA variant MPAN, moves the whole village, many other people in Saarland and beyond. They all want to help Maya and her fellow sufferers with MPAN and so many donations have already been collected. The best help is, of course, an effective therapy that stops the terrible course of the disease. But such a therapy does not yet exist. For this, extensive and time-consuming further research is necessary.
This is because there are major research deficits in MPAN because too few researchers worldwide are working on it, the financial resources for carrying out sustainable, promising MPAN projects have so far been insufficient, and in particular essential findings from basic research are still missing to achieve a breakthrough.
Stephanie Matthiesen, Maya's mother, reports in moving words about the great willingness of the people in her region to help: "Edeltraud Closen from the Gasthaus zum Warndt did not know our Maya personally at the beginning. And yet she and her team, with great support from the comrades of the Lauterbach Volunteer Fire Department, put together a benefit party for Maya within just under 2 months that was second to none: including road closures, a huge raffle with great prizes from fantastic sponsors, and great performances throughout the day. Food and drink were well provided for and the children could let off steam on the bouncy castle and on a fire department ladder as well as stacking boxes. An unbelievable number of people were there and everyone helped with all their might and celebrated exuberantly. Every hug, every kind word and every smile did us good. We are very grateful for that."
"The proceeds of the event are total madness," she adds. "More than 19,000 euros have been generated for research through this festival. With this amount from the festival and the funds we continue to generate, we have been able to reach the incredible donation amount of more than 120,000 euros so far. This fills us with hope that MPAN research will receive a boost and sustainable impetus as a result. We sincerely thank all our donors".
Hoffnungsbaum e.V. is making every effort to use the funds now available for MPAN research for quality-assessed research projects as soon as possible. Projects are needed that can elucidate the underlying disease mechanisms in MPAN, identify potential therapeutic options, or test the efficacy and safety of new therapeutic approaches in clinical trials. The money raised in the benefit campaign will make a substantial contribution to this.