PKAN - Pantothenate kinase-associated neurodegeneration.
An updated disease description is currently in progress. Please be patient a little longer.
The most up-to-date patient-focused information on NBIA and its various forms can be found here:
News about PKAN
Here you will find current information on the NBIA variant PKAN.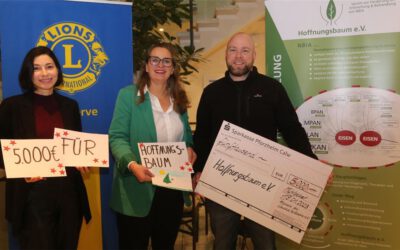 Mühlacker, Dezember 2022: Im Rahmen eines Club-Abends des Lions-Club Mühlacker hatte das Hoffnungsbaum e.V. Vorstandsmitglied Tiemo Durm die Möglichkeit einen Vortrag über den Verein sowie dessen Ziele und Hintergründe zu halten. Die Inhalte stießen beim Lions-Club...
read more