PKAN – Pantothenate kinase-associated neurodegeneration
An updated description of the disease is currently being prepared. Please be patient.
The latest patient-oriented information on NBIA and the individual forms can be found here:
News about PKAN
Here you can find the latest information on the NBIA variant PKAN.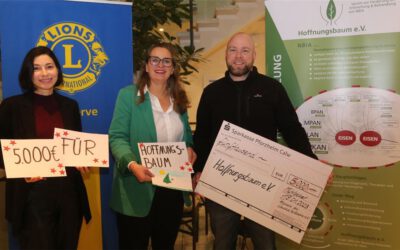 Mühlacker, December 2022: As part of a club evening organized by the Mühlacker Lions Club, board member Hoffnungsbaum e.V. Board member Tiemo Durm had the opportunity to give a presentation about the club and its aims and background. The content was well received by the Lions Club...
read more