Generational change in the Management Board of Hoffnungsbaum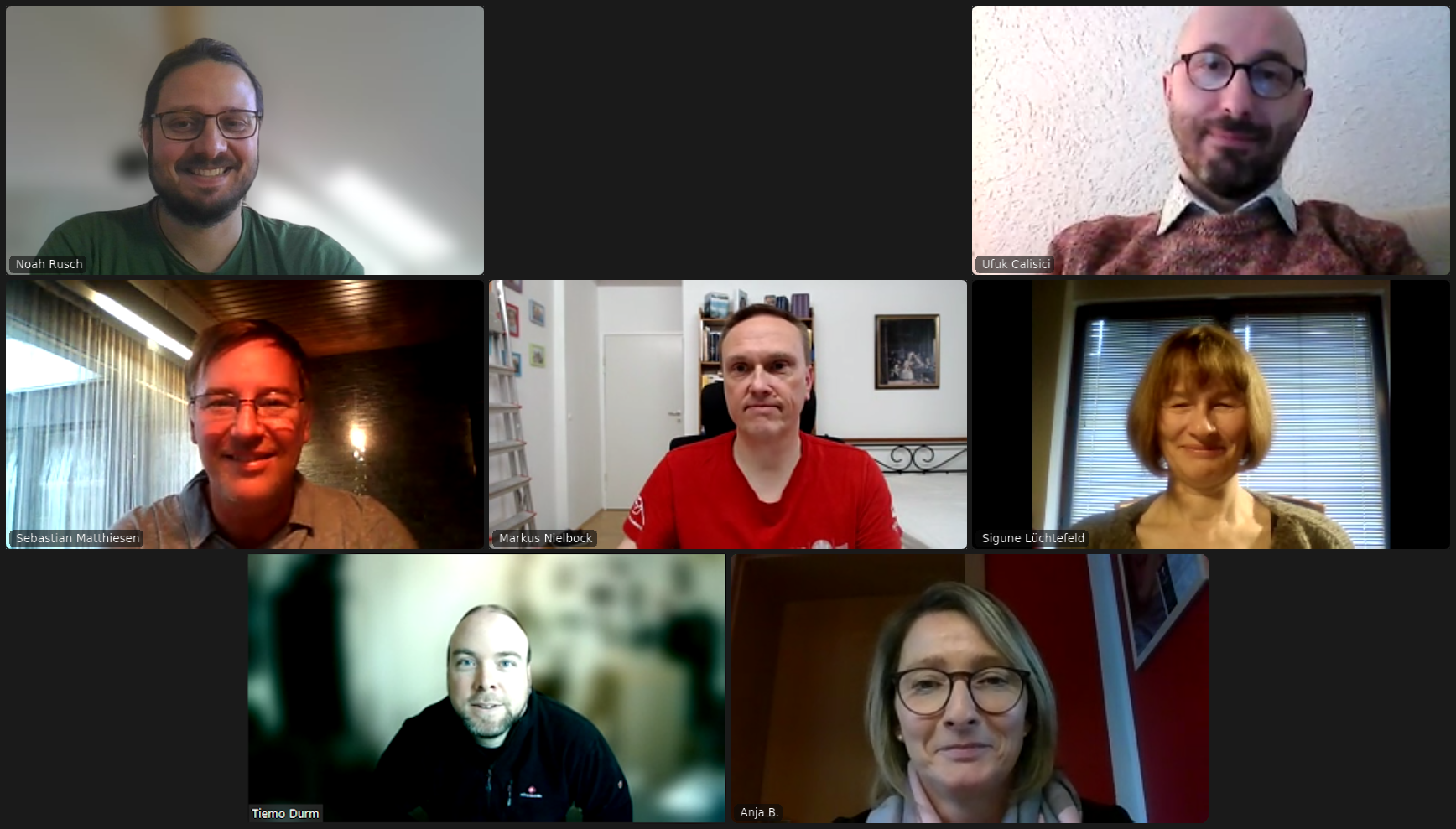 On 21.11.2021, the annual general meeting of Hoffnungsbaum e.V. (HoBa) took place - with groundbreaking decisions for the future of our NBIA patient organization through the completion of the generational change in the association's management and the reorganization of future board work. Markus Nielbock has now taken over as Chairman of the Executive Board, Sebastian Matthiesen has become Second Chairman and Sigune Lüchtefeld is the new Treasurer. Anja Barthe, Noah Rusch and Tiemo Durm were re-elected and Ufuk Calisici joins as new support. Further information on the current Board of Directors can be found at https://www.hoffnungsbaum.de/verein/vorstand/
My husband Stephan and I will remain closely involved for a while in an advisory and supporting capacity after our retirement from the active Hoffnungsbaum e.V. We will remain closely associated with the new management of the association for some time in an advisory and supportive capacity.
We would like to thank all NBIA families, association members, doctors and researchers, our partners in NBIA self-help, our umbrella organizations, the supporting health insurance companies and the many donors for the trust they have placed in us over many years and for the good cooperation. We bid farewell to our active work for Hoffnungsbaum e.V. somewhat wistfully, but also glad about the urgently needed relief, with a quote on hope, which has always been and will remain the driving force behind our work and our lives:

"Hope is a great power, perhaps the greatest of all... In hope lies the strength to carry on, to not give up, and hope is not understood as sitting around and waiting until the right thing somehow happens, but it 'demands people who actively throw themselves into what is becoming' (Ernst Bloch)" Complete quote from: Der Spiegel 14/2021 - Essay by Ullrich Fichtner

The change of leadership in our NBIA patient organization is the result of systematic preparation. It began with a dinner with committed new members at the 2017 General Assembly in Düsseldorf. Guest participation in our virtual board meetings then helped the "newcomers" to gradually familiarize themselves with the extensive board work of Hoffnungsbaum before taking on responsibility and also to develop their own ideas for it. Since the 2018 Family Conference, it has been possible to gradually fill Board positions that have become vacant. This gentle handover of responsibility was also helped by two full-day strategy meetings in 2019 and 2021, which the Board was able to hold with people interested in Board work thanks to the support of DAK Gesundheit.
Another significant change concerns the reorganization of the association's day-to-day work in the form of working groups (WGs), each of which represents one area of our self-help work and works on it independently. Each of the currently 6 working groups is headed by a member of the Executive Board: AG Betroffenenberatung, AG Familienkonferenzen, AG Forschungsförderung, AG Informationsverbreitung, AG Fundraising, AG Verwaltung
All club members and families who are interested in becoming a member are also cordially invited to participate in the working groups of their interest. Hoffnungsbaum e.V. is on the right track for the future with a committed new management team that needs and deserves all the support it can get.
We all have the same goal and are working to get closer to it: Finding and making better medical treatments available for our loved ones to improve their lives with NBIA!