Million Dollar Bike Ride successful again with support from Hoffnungsbaum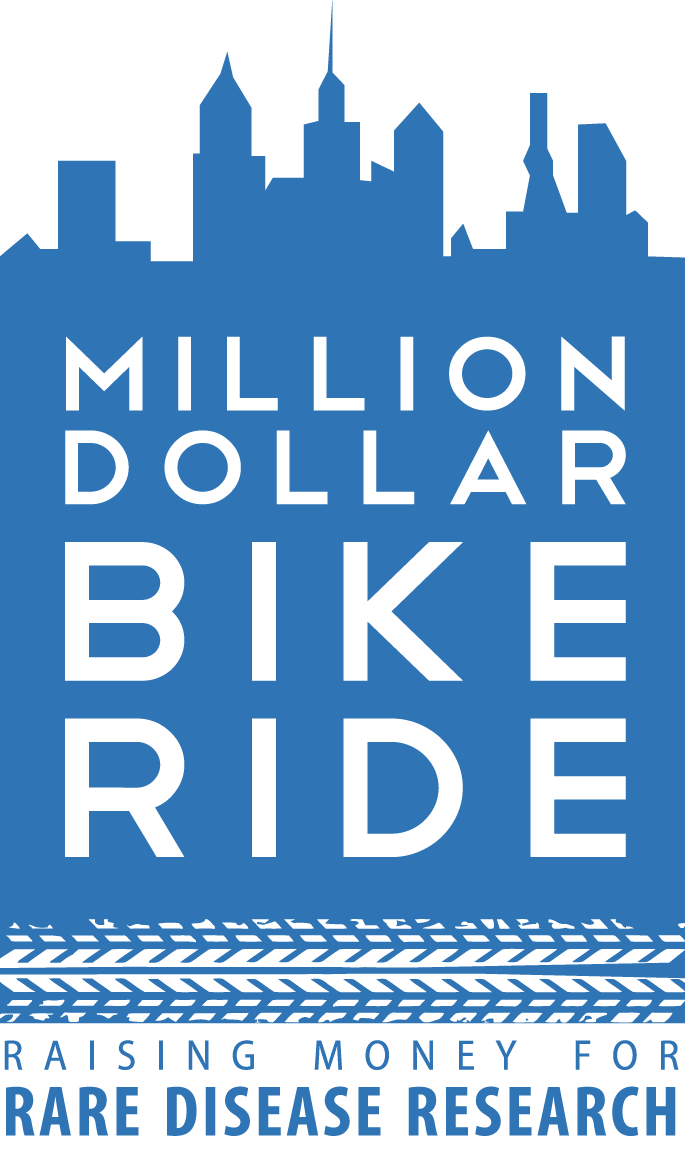 This year again, the charity bike race of the University of Pennsylvania in Philadelphia in the USA, the Million Dollar Bike Ride 2021 conducted virtually. Its purpose is to raise funds for rare disease research, which this year was represented by 52 organizations. The NBIA variant BPAN was organized for the fifth time by our partner organization NBIA Disorders Association (NBIA DA) represented in the United States. This eighth alignment of the cycling campaign has raised a total of nearly US$450,000 for BPAN research in recent years.
Normally, this event is centered around a bike ride in Philadelphia, but once again this was not possible due to the Covid 19 pandemic. Instead, any person worldwide could participate at home. For this purpose, Markus Nielbock, Second Chairman of Hoffnungsbaum e.V., already founded Team BPAN Germany in 2020.
The goal of the Million Dollar Bike Ride was to reach a fundraising total of between US$20,000 and US$30,000 with all participants by the end of June 2021. The University of Pennsylvania, through raised sponsorships, will match any amount raised within that range. The hoped-for US$60,000 would make it possible to fund a research project.
This year's proceeds from Team BPAN Germany of US$5,000 significantly exceeded last year's result. A large part of this amount was raised through the private fundraising event "Cycling for Laurin" raised by our board member Noah Rusch . This success was additionally crowned by the fact that the hoped-for total of US$ 30,000 was again exceeded. Therefore, a scholarship in the amount of more than US$ 62,000 can now be financed. Team BPAN Germany would like to thank all supporters for their participation in this campaign.
In the coming weeks, the Center for Rare Disorders at the University of Pennsylvania, supported by NBIA DA, will announce a research grant open to applications from physicians and researchers worldwide. A panel of experts and patient representatives is expected to select the best project proposal in October. We will also inform you about this.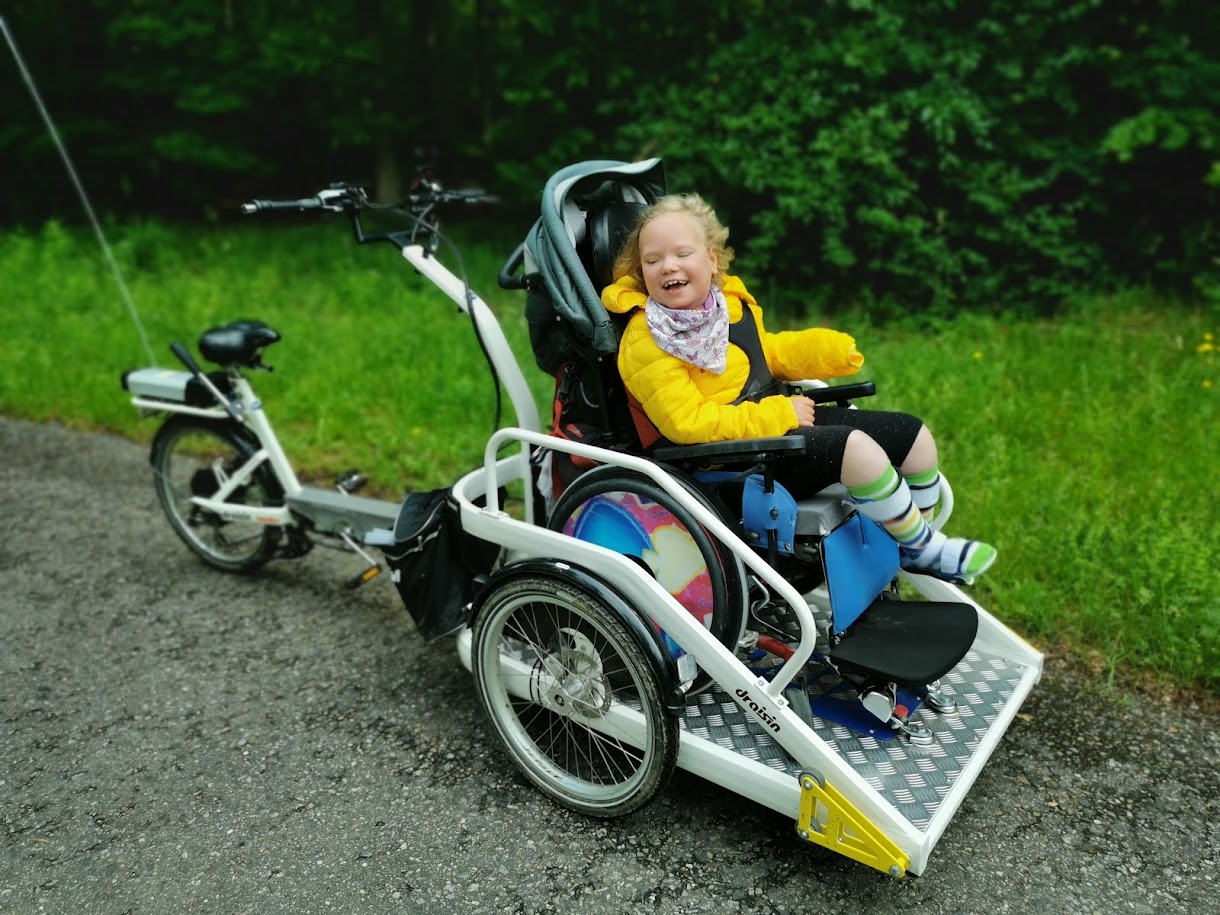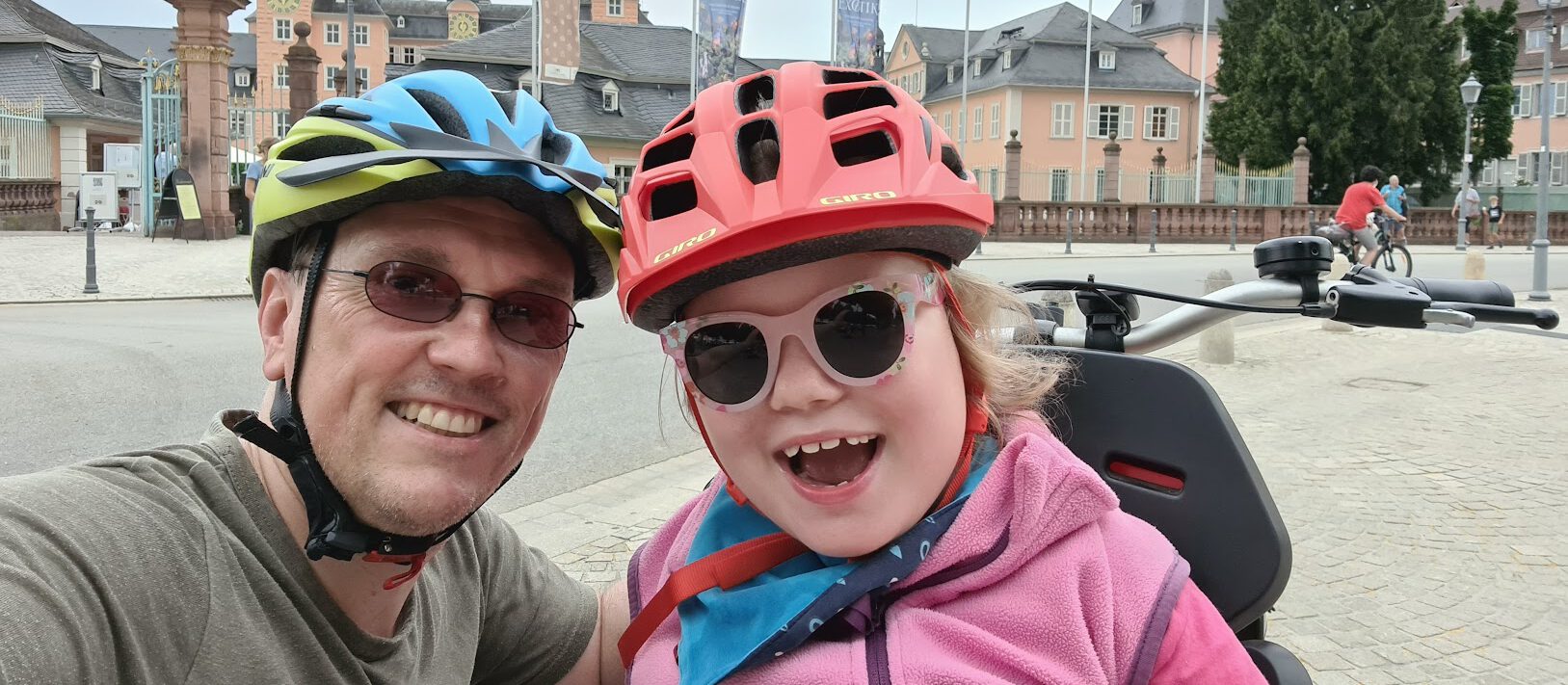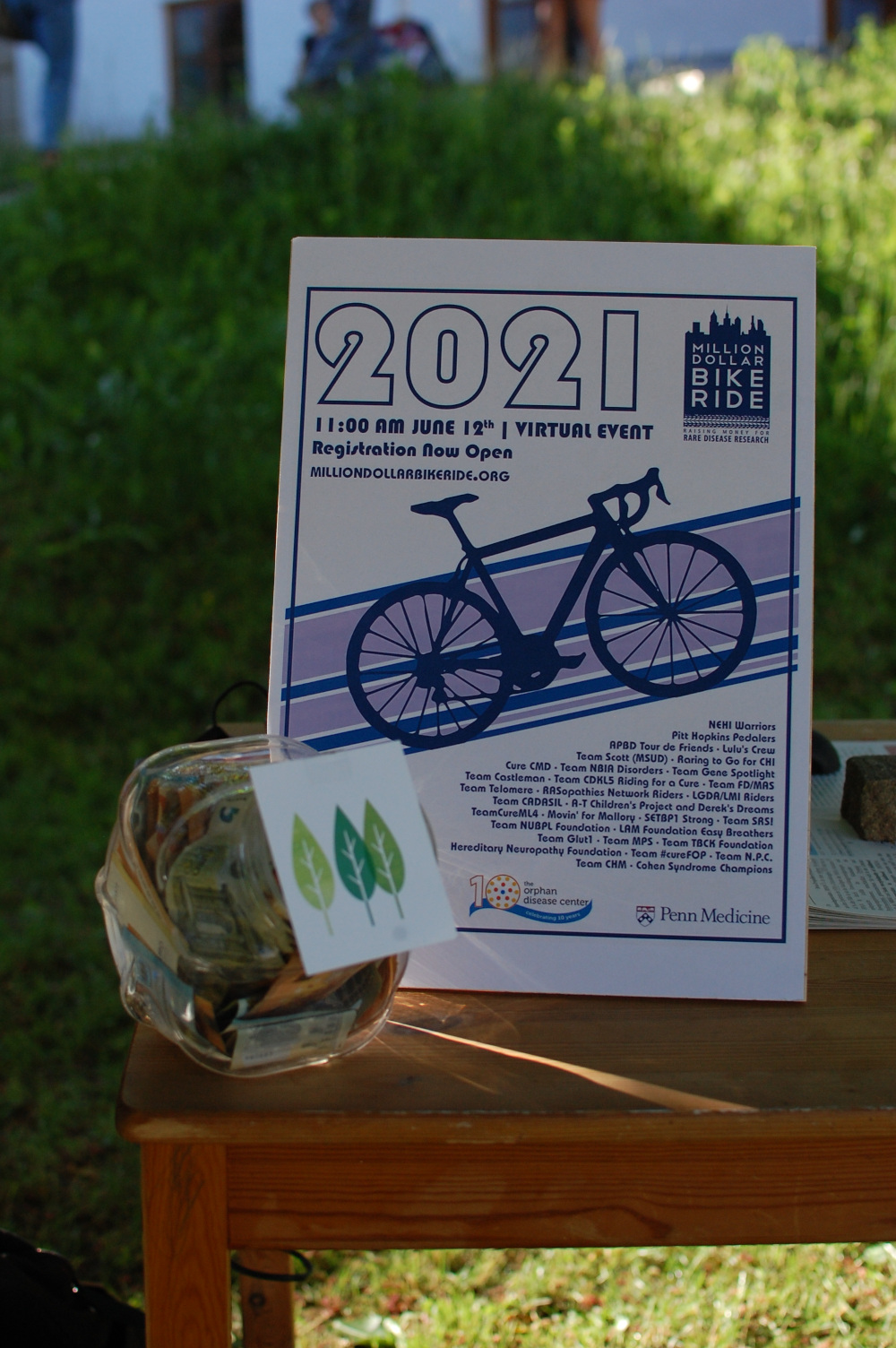 Milly was on the road for BPAN research!
Photos: Markus Nielbock, Noah Rusch