PKAN family launches another fundraising campaign
As at the beginning of the year, the Bianchi family is now once again actively collecting donations during Advent for the benefit of PKAN research, as their 3-year-old son Giulio suffers from this form of NBIA. In their hometown Kronau, the parents Melanie and Tony have set up a booth with information material and Christmas cards from Hoffnungsbaum e.V., our banner and a donation box. Due to this action alone, more than 2,300 Euro have already been donated to Hoffnungsbaum e.V. have been transferred for our PKAN research fund.
The family also collects about their Instagram account for research. Here, more than 4,600 € have been collected in a few days through online donations. The final amount will then flow into our PKAN research fund.
Individual donations will also be received directly into our donation account as part of this campaign. We will report on the final result of this pre-Christmas fundraising campaign and thank the Bianchi family for supporting our research funding.
We hope that next year, together with partner organizations from the NBIA patient movement, we will be able to support another PKAN project - also thanks to the tireless efforts of the Bianchi family. We will report on this. Get an overview of our previous NBIA Project Grants.
Those who would like to donate specifically for PKAN research are asked to indicate "PKAN" as the intended purpose when making a bank transfer.
Other NBIA variants such as MPAN, BPAN, or others may also be specified as uses. The funds then go to quality-assessed scientific projects dedicated to these NBIA forms.
Please note: Only for direct donations by bank transfer to Hoffnungsbaum e.V. we can issue donation receipts. You will find the account information at the bottom of the page.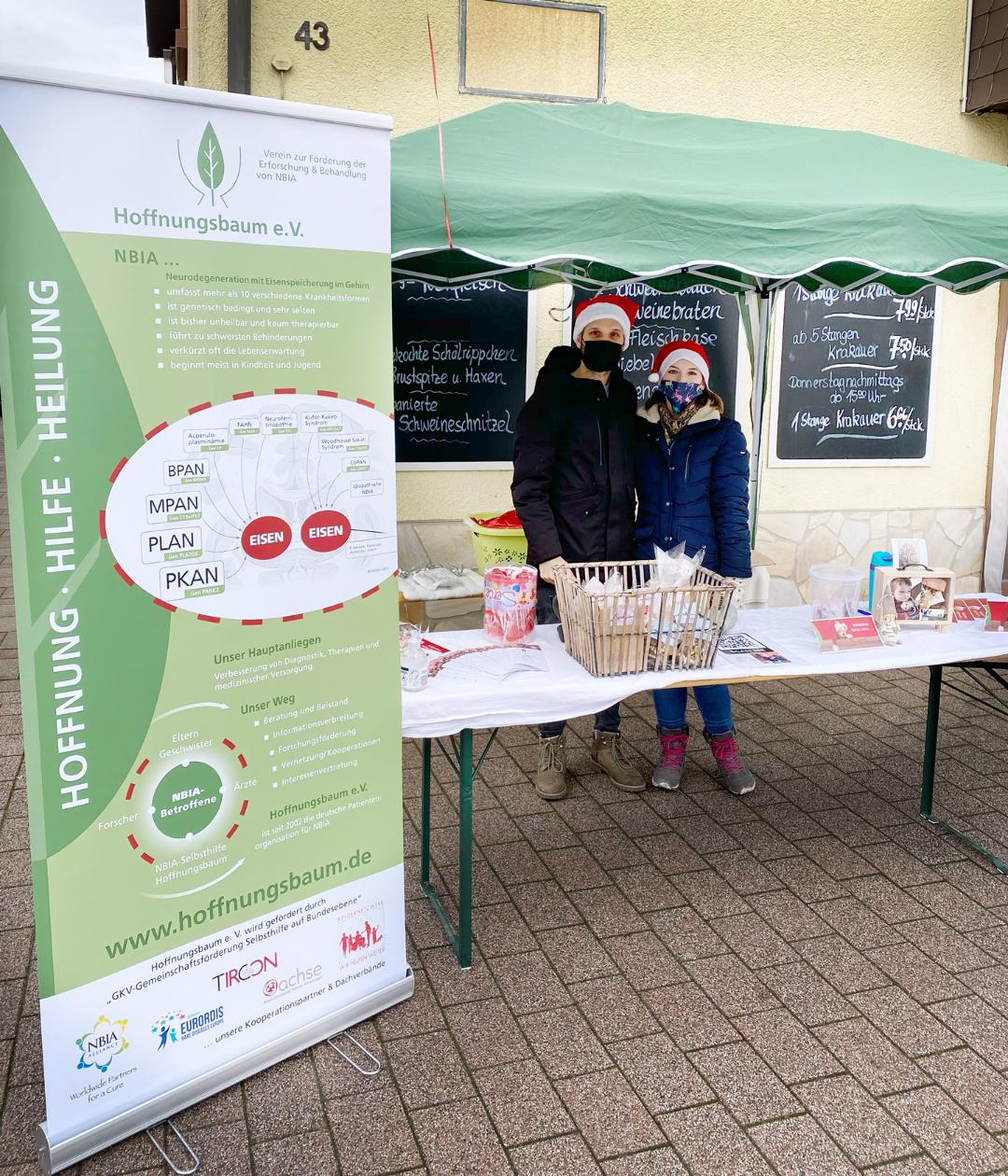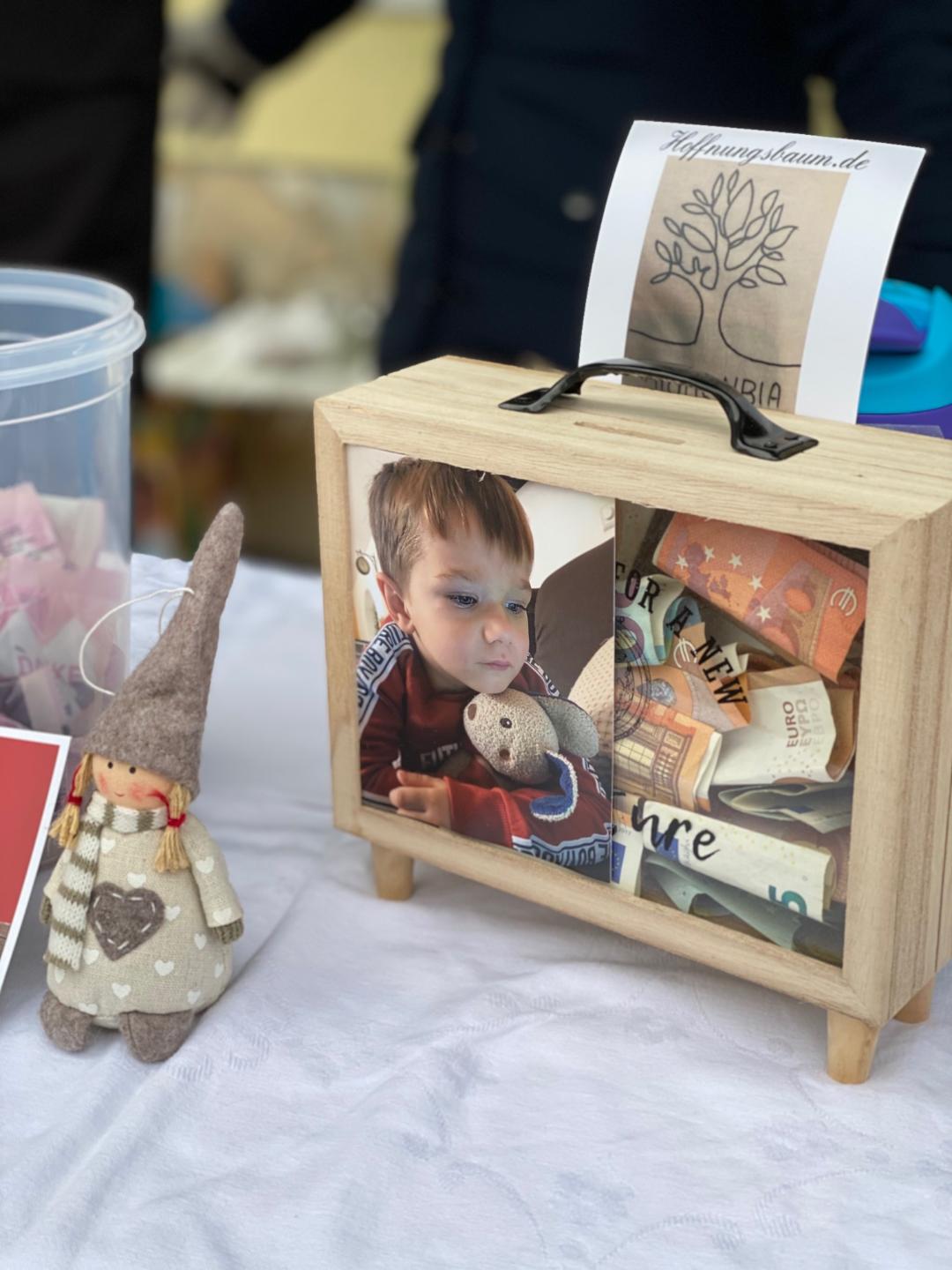 Melanie and Tony Bianchi at their information booth