Mulled wine stand for the benefit of Hoffnungsbaum and Team Bananenflanke
The Sandbox Friends, Melanie Schratzenstaller, Michael Bogner, Stephan Thalhammer, Stefan Huber, Ramona Klement and Lisa Kaltenecker, from Eberspoint (south of Landshut) organized a mulled wine stand for charity again on the first weekend of December after a break of two years.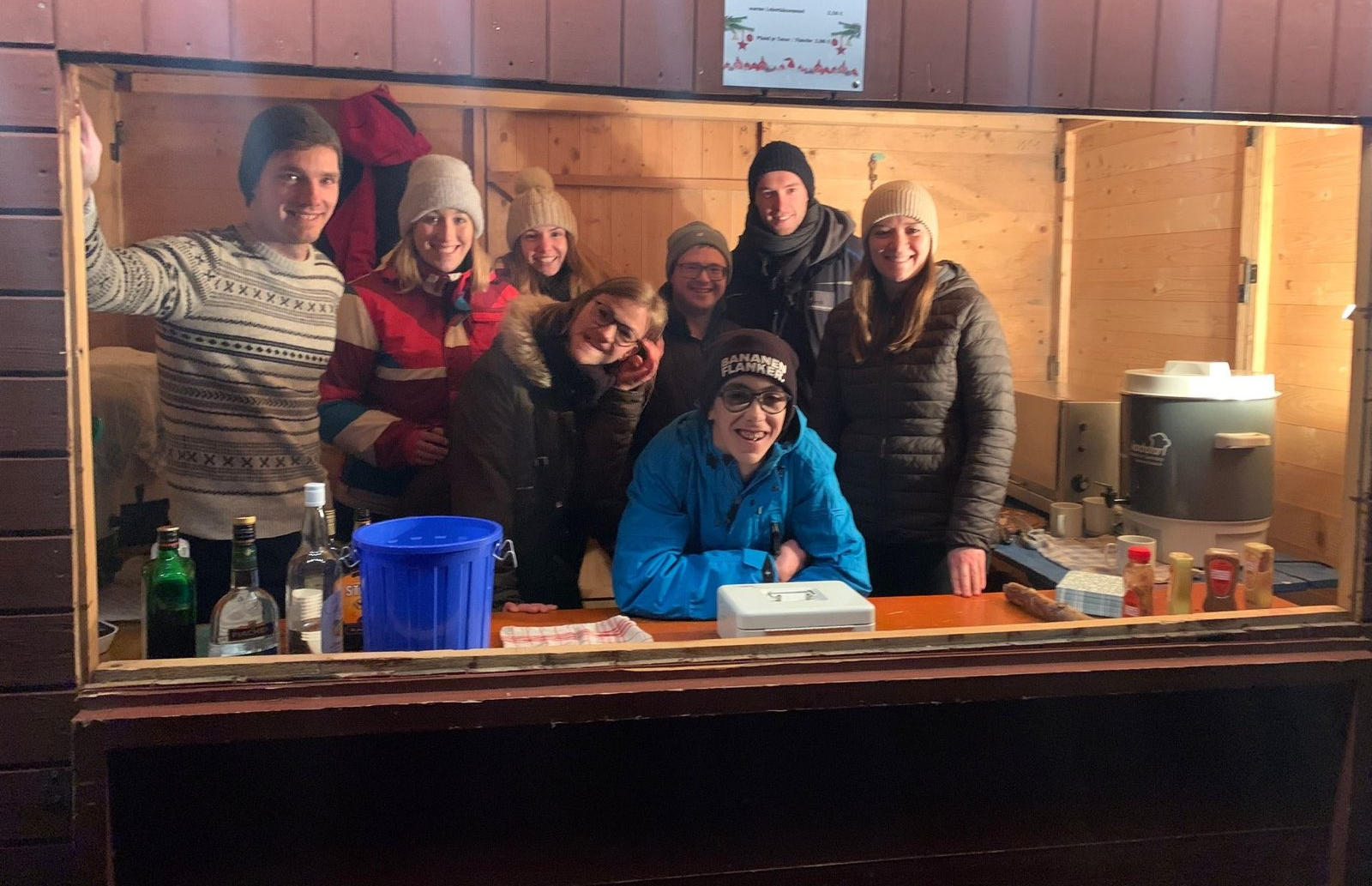 The sandpit friends with banana flankers

Melanie Aigner is the speech therapist for my son Laurin, who has BPAN. So I am very pleased that the six friends are donating half of the proceeds from this year's sale to Team Bananenflanke Landshut e.V. and half to Team Bananenflanke Landshut. Hoffnungsbaum e.V. to Team Bananenflanke Landshut. A total of around €2800 was raised and Hoffnungsbaum received €1400 for BPAN research. We also really enjoyed the great atmosphere at the stand with its campfire. Many, many thanks for this great fundraising campaign!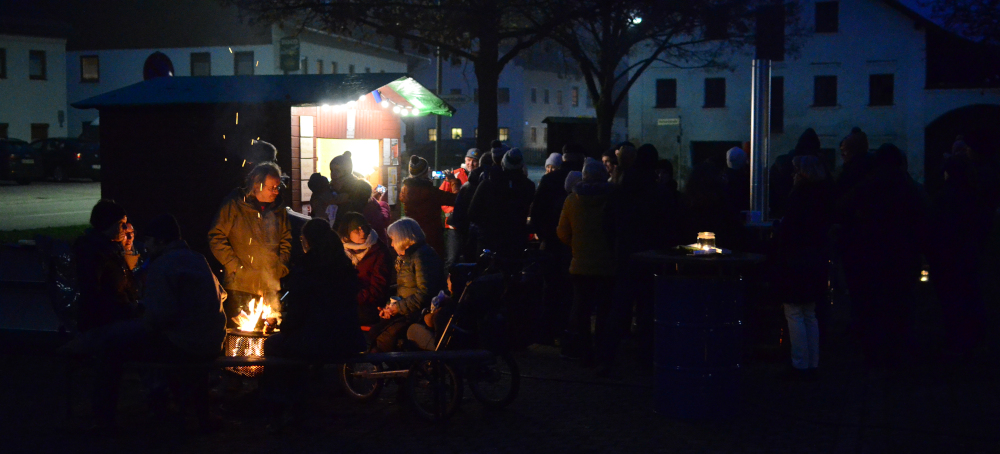 Team Bananenflanke is an innovative soccer project especially for children with intellectual disabilities. Emotions are awakened through experiential educational influences, which help to develop personality and social skills. The Bananenflanken kickers also train regularly in Landshut under professional guidance in their team Bananenflanke Landshut e.V.. The matches/tournaments are played on mobile street soccer courts. The venues are public places in order to bring the sport to where it belongs: in the middle of society. The motto is: Football knows no boundaries! Further information at: https://www.team-bananenflanke.de/