Cycling for BPAN - Million Dollar Bike Ride 2021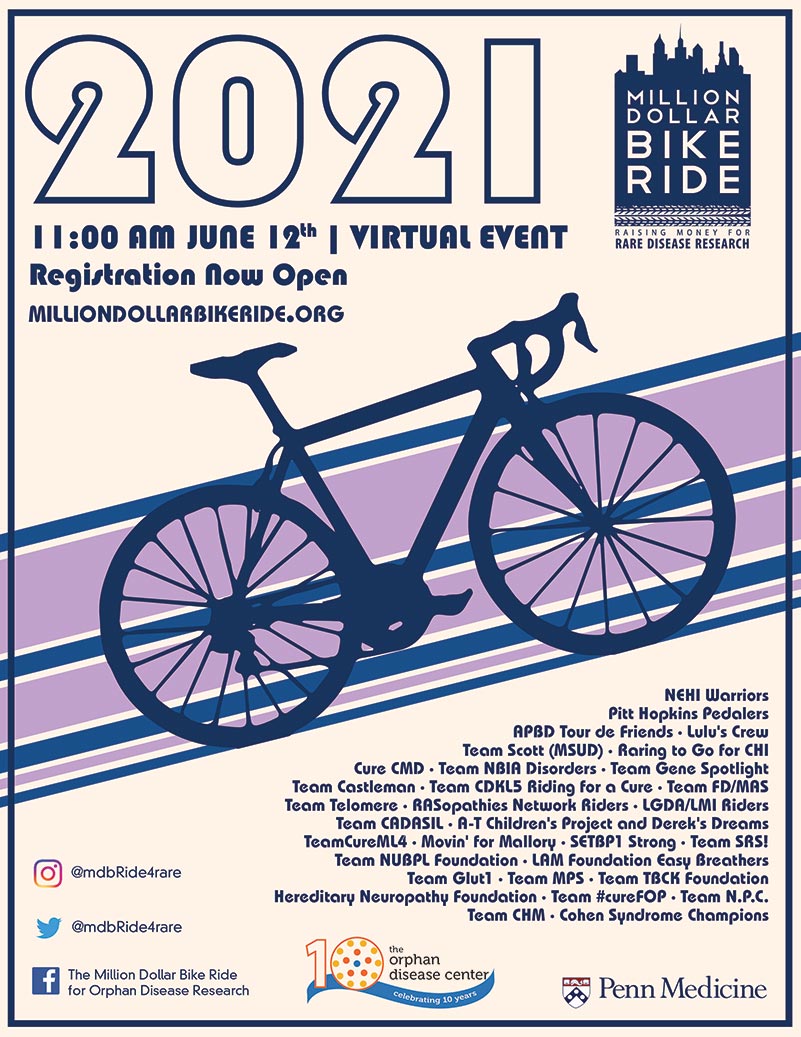 It's that time of year again: Until June 12, 2021, the 8th Million Dollar Bike Ride (MDBR) at the University of Pennsylvania in Philadelphia. Due to the pandemic, this charity bike race will again take place not only in the USA, but virtually all over the world! This gives us the chance to be there again in Germany. Be it just by collecting donations or by actually cycling along, having fun and at the same time drawing attention to NBIA and especially BPAN with photos.
This year, more than 40 different organizations are participating, and the NBIA variant BPAN will once again be represented by our partner organization, the NBIA Disorders Association (NBIA DA), in the United States.
The interesting thing about the MDBR is that the donations collected are doubled by the University of Pennsylvania for a sum between US$ 20,000 and 30,000. Last year, a research grant for BPAN in the amount of US$ 71,471 was awarded to the University of Groningen (Netherlands). A team of researchers will investigate the causes of disruptions in certain processes in cells affected by BPAN, thus contributing to a better understanding of how BPAN is formed:

https://www.movementdisordersgroningen.com/en/news/grant-awarded-to-study-bpan-pathology.

Our goal is to surpass the US$ 20,000 mark again in 2021 together with the NBIA DA in order to initiate a new research project!
Impressions of the Million Dollar Bike Rides so far and the donations raised:
Video: NBIA DA, https://nbiadisorders.org/mdbr-2021
Markus Nielbock, Vice Chairman of Hoffnungsbaum e.V., has again registered the "Team BPAN Germany", which with Hoffnungsbaum is launched. From now on, you are all called upon with friends, relatives, acquaintances, celebrities, athletes, colleagues, sponsors,... to become part of this team without any extra registration and to cycle for BPAN research and collect donations. Encourage people around you to participate. Launch actions in your environment and draw attention to BPAN. Post photos and videos on social media to raise awareness of the campaign under the hashtags: #pennmedmdbr2021 and #TeamBPANGermany, or on Twitter and Instagram @MDBRide4Rare and @milliondollarbikeride on Facebook. Take advantage of our photos and videos of our Team BPAN Germany Poster. You can also send us pictures for publication on this page or on our website. Team Website.
Please send the donations directly to Hoffnungsbaum with the note "Team BPAN Germany". Hoffnungsbaum will then transfer it to our partner organization, the NBIA Disorders Association (NBIA DA). We are very confident that with your support and together with the NBIA DA, we will surpass the US$ 20,000 mark and double the donation amount again.
The contact person for the "Team BPAN Germany" website is Markus Nielbock: markus.nielbock@hoffnungsbaum.de
Please send donations with the note "Team BPAN Germany" directly to our donation account: DE67 3305 0000 0000 305979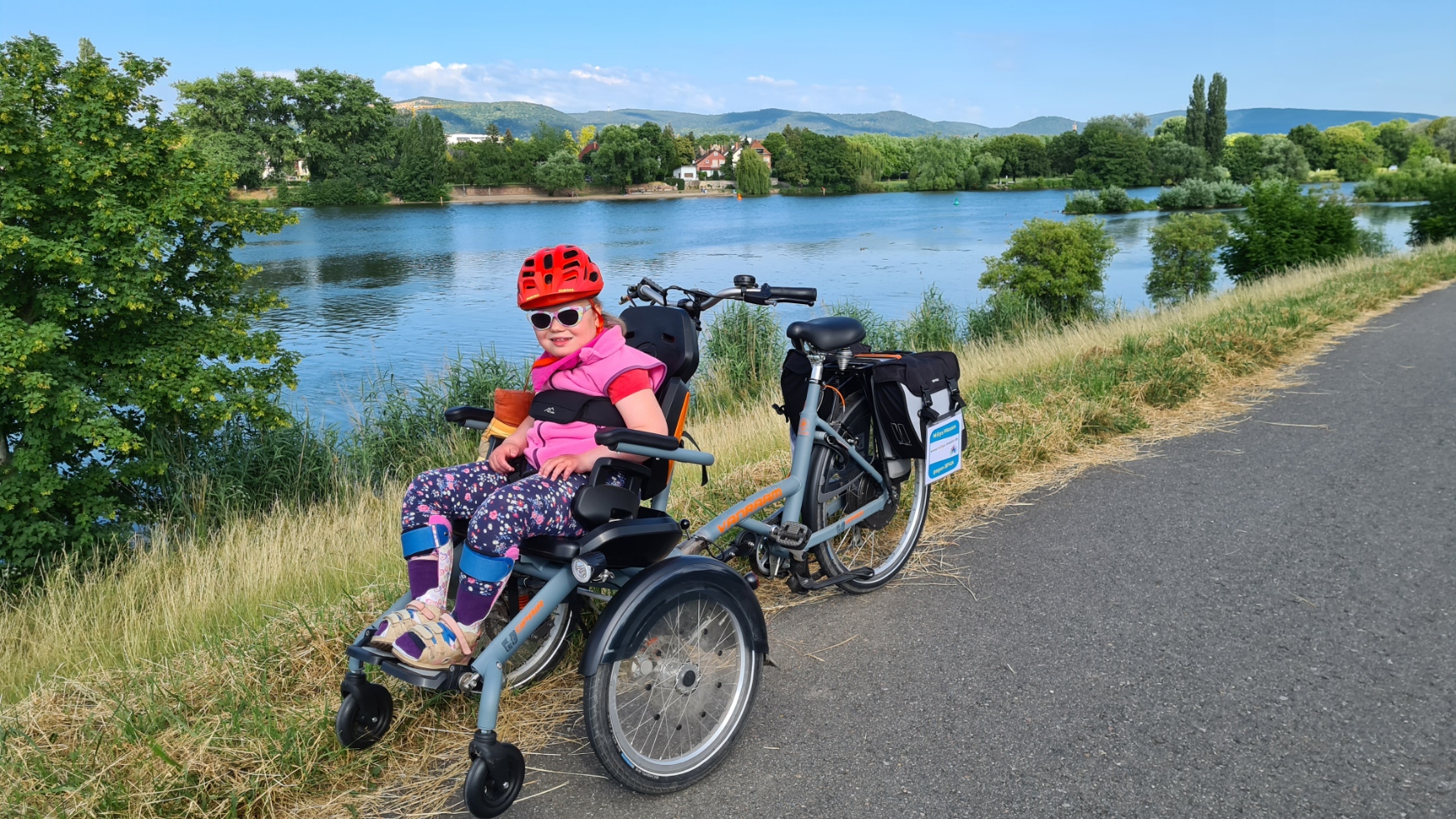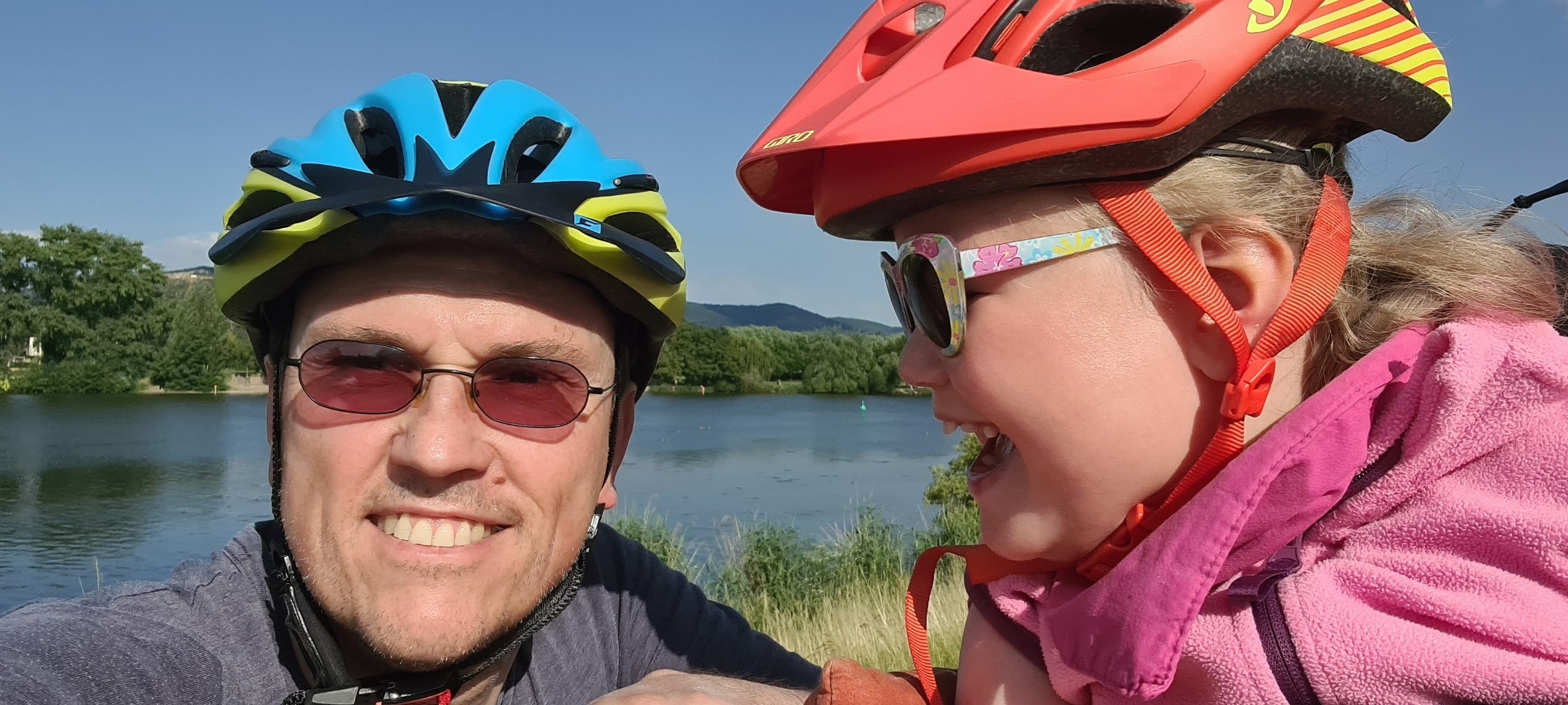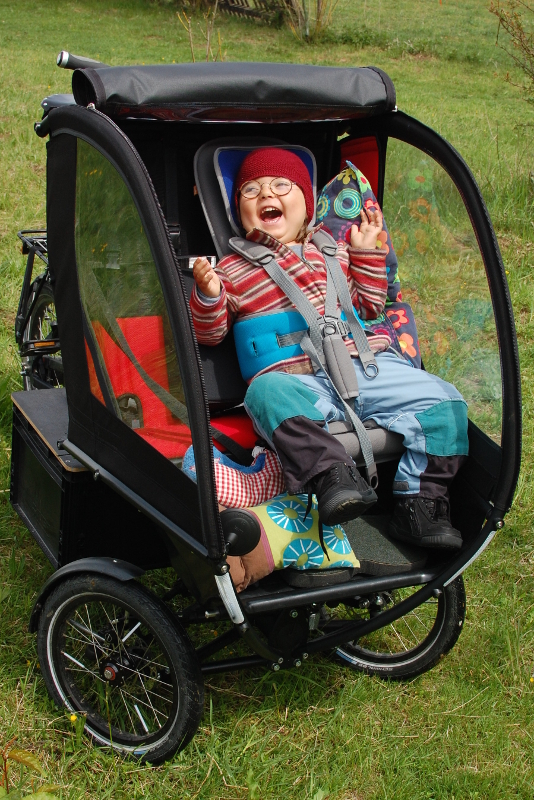 Milly and Laurin were on the road for BPAN research!
Photos: Markus Nielbock, Noah Rusch